Standard & custom pricing models to meet all your needs.
Criterion SDCloud Platform

Design Center | Experience Center | Learning Center
Looking for something more or different?
We offer custom pricing models to meet your exacting needs.
Need to reskill your teams?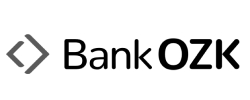 Criterion Networks has been a trusted partner in providing Bank OZK with highly competent hands-on SD-WAN learning, PoC and design consulting help over the last year. Criterion hosted Cisco SD-WAN Learning Labs, PoC and Designer have been central to how both Criterion and Bank OZK navigated through the training, PoC, design phases and the ongoing engagement in the implementation and planning phases"

The Criterion Networks hosted IZO SD-WAN Sales Demo is a great way to engage our customers and quickly showcase the immediate value of our solution. The other Criterion modules, including the learning labs, PoC sandboxes and Designer, are valuable for our engineering and operations team to equip themselves with highly advanced technologies, and design customized environments to address unique customer requirements."
Are you ready to start transforming?
Let's talk!
Mentored Projects Completed